INDRO filter cartridge welder welding case-hydrophilic PTFE membrane filter cartridges
Hydrophilic PTFE filter cartridges are constructed by hydrophilic ptfe membrane which has excellent chemical compatibility and corrosion resistance. The membrane is hydrophilic which can filter the liquid directly without pre-wetting to save the operation time.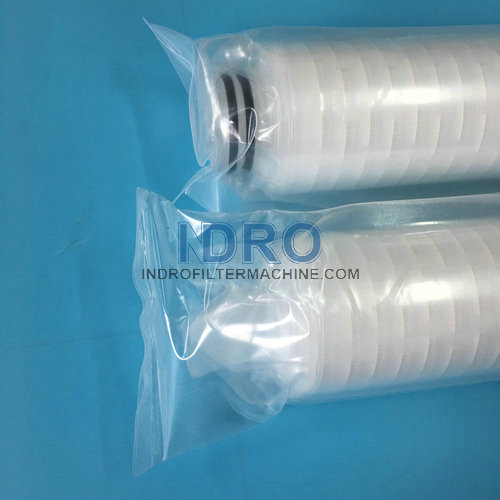 Hydrophilic PTFE pleated filter cartridges dimension:
OD: 69mm
Length: 10", 20", 30", 40"
Material of constructions:
Filter Media: Hydrophilic PTFE membrane
Support layer: PP
Cage/Core/End cap: PP
Sealing: Silicon, EPDM, NBR, Viton, Teflon, E-FKM
End Cap types (Adapters): DOE, 213/flat, 222/flat/SS, 222/fin/SS, 222/flat, 222/Fin, 226/flat/SS, 226/fin/SS, 226/flat, 226/Fin
Filter cartridge welder
model: SIIC-M025 with infra red welding system, special for welding hydrophobic PTFE filter cartridges end caps.